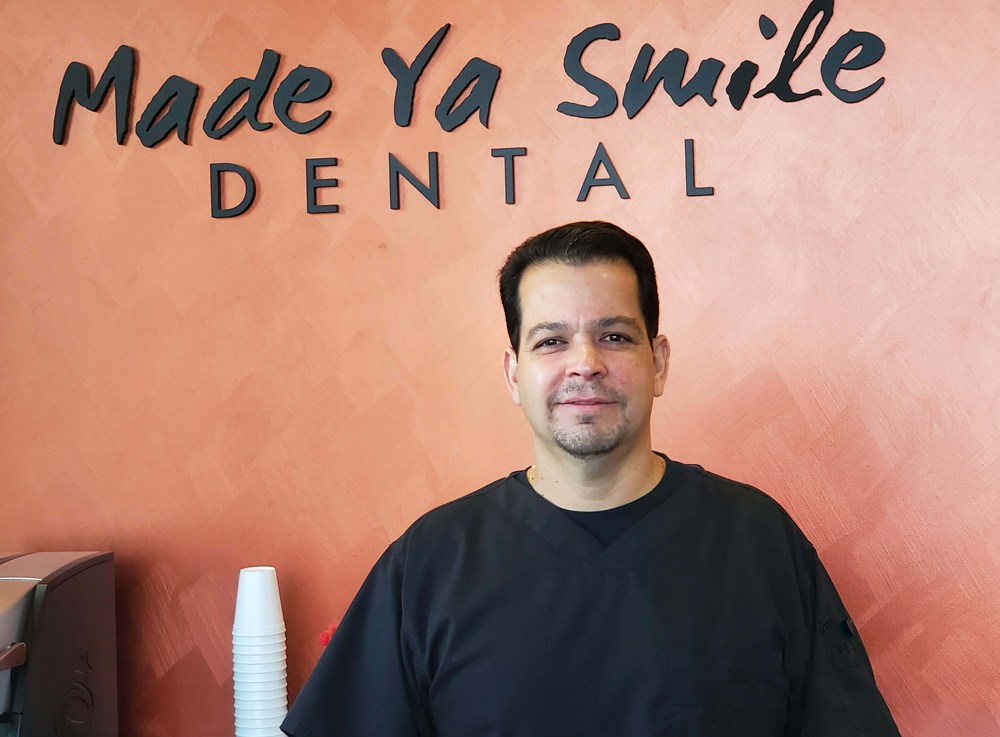 Dr. José F. López became interested in dentistry at a very young age. The field of dentistry combined a number of his interests, among them: caring for people, problem solving and working with his hands. When he was in high school he used to visit his dentist and talk to him for hours about his interests and aspirations. This mentor fueled his love of dentistry making him apply to Dental School. Dr. Lopez graduated from the University of Puerto Rico Dental School in 2001.
He established an office in the city of Ocala, Florida in 2006 and then a second location in Davenport, Florida in 2008. He moved to Houston, Texas in 2019 to be closer to his family. Here he plans to continue his passion for dentistry, taking care of his patients in Texas with the same commitment and caring as he did with his patients in Florida for 13 years.
Dr. López believes that everyone should be able to have a healthy and confident smile. He treats his patients with compassion, honesty and integrity. He specializes in cosmetic dentistry, crowns, bridges, complete and removable partial dentures and dental implants.
Dr. Lopez is very dedicated to his profession, and his number one priority is providing the highest level of patient care and dentistry in a relaxing and comfortable environment, while maintaining exceptional quality service.
When he is not at the office, he enjoys training and competing in triathlons. He completed his first IronMan ® competition in Cozumel, Mexico on November 30, 2014. Since then Dr. López has completed a number of Ironman® races including 6 full IronMan® triathlons! He also enjoys taking long drives with his family and friends.

Reviews
"Absolutely thankful for how my appointment, and the work I had done went with Dr. Lopez. You can tell he cares for his patients, and does a great job. I will be sticking to this location for further dental work and regular cleaning, would def recommend others to see Dr.Lopez and there friendly staff."
S.
Google
"Dr Lopez is the best."
J.M.
Google
"Dr. Lopez was very efficient, professional, and extremely gentle! Definitely my favorite. I am hoping he stays at this location FOREVER!! Oh, and the staff rocks as well."
N.C.
Google